Saurian Discovery Trail
GeoRoute 6
A lower Permian Love Story
Thirteen different species of saurians have been excavated in the area Tambach-Dietharz and Georgenthal between 1978 and 2010. One sensational finding was the discovery of the "Tambach Lovers": two small saurians united in death. These and all the other fossils found in the Bromacker were terrestial vertebrates that populated the supercontinent Pangaea around 300 million years ago. Many of these skeletons have been completely preserved. More than this, the tracks and other remains of these animals have also been found. All this evidence allows us to reconstruct the early biotic communities on our Earth. Relations of the "Tambach lovers", Seymouria sanjuanensis, as well as the "Bratwurst saurian" Tambachia trogallas (see GeoRoute 17) and the "sailback saurian" Dimetrodon teutonis were previously only found in North America. This relationship is further evidence for the existence of the Palaeozoic supercontinent Pangaea in which all land masses were united.
When compared to their successors, the mostly gigantic dinosaurs, the saurians were much smaller, often no longer than one meter. By the way: the German popular name "Ursaurier" for these saurians was essentially coined by the international excavation team led by the palaeontologist Dr. Thomas Martens from Gotha. After opening this geological window in the Bromacker, it became quite clear that it should not be allowed to close again. Walking the Saurian Discovery Trail between Georgenthal and Tambach-Dietharz provides an outstanding view through this window. Opened in 2011, the trail follows the tracks of the saurians past 17 life-sized models on 11 stations. The evolution from the saurians to the gigantic dinosaurs is told along the section between Georgenthal and the Bromacker site. The section from the Bromacker site to Tambach-Dietharz focusses on the work of the palaeontologists. Models describe how saurian skeletons are excavated, preserved, prepared and finally reconstructed as a life-sized model. All-in-all this is a walking, learning and discovery trail, exciting for kids and adults alike.
Distance / Category: approx. 9 km
Linear walk (1. section Georgenthal – Bromacker: approx. 4.5 km; 2. section Bromacker – Tambach-Dietharz: approx. 3 km)
Elevation: approx. 400 – 460 m above sea-level
Difficulty: easy
Trail characteristics: forest roads, partially covered with sandy gravel and paved in the towns
Geological stations: Bromacker – internationally significant saurian fossil site
Touristic stations: Georgenthal: Spa Park (start of the Saurian Discvery Trail) with abbey ruins and St. Elizabeth Church, Saurian playground at the community centre (Bürgerhaus), swimming pool, Lohmühle Museum, Tambach-Dietharz: wild game park, forest swimming pool, Luther Church at the end of the Saurian Discovery Trail
Service: Children's Audioguide with 16 stations along the first section between Georgenthal and Bromacker
Information: Tourist-Information & GeoInfopoint Georgenthal and Tourist Information Tambach-Dietharz
Text: Bettina Aschenbrenner (PhD), Tourismusverband Thüringer Wald Gothaer Land e.V.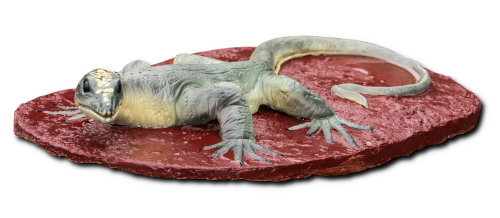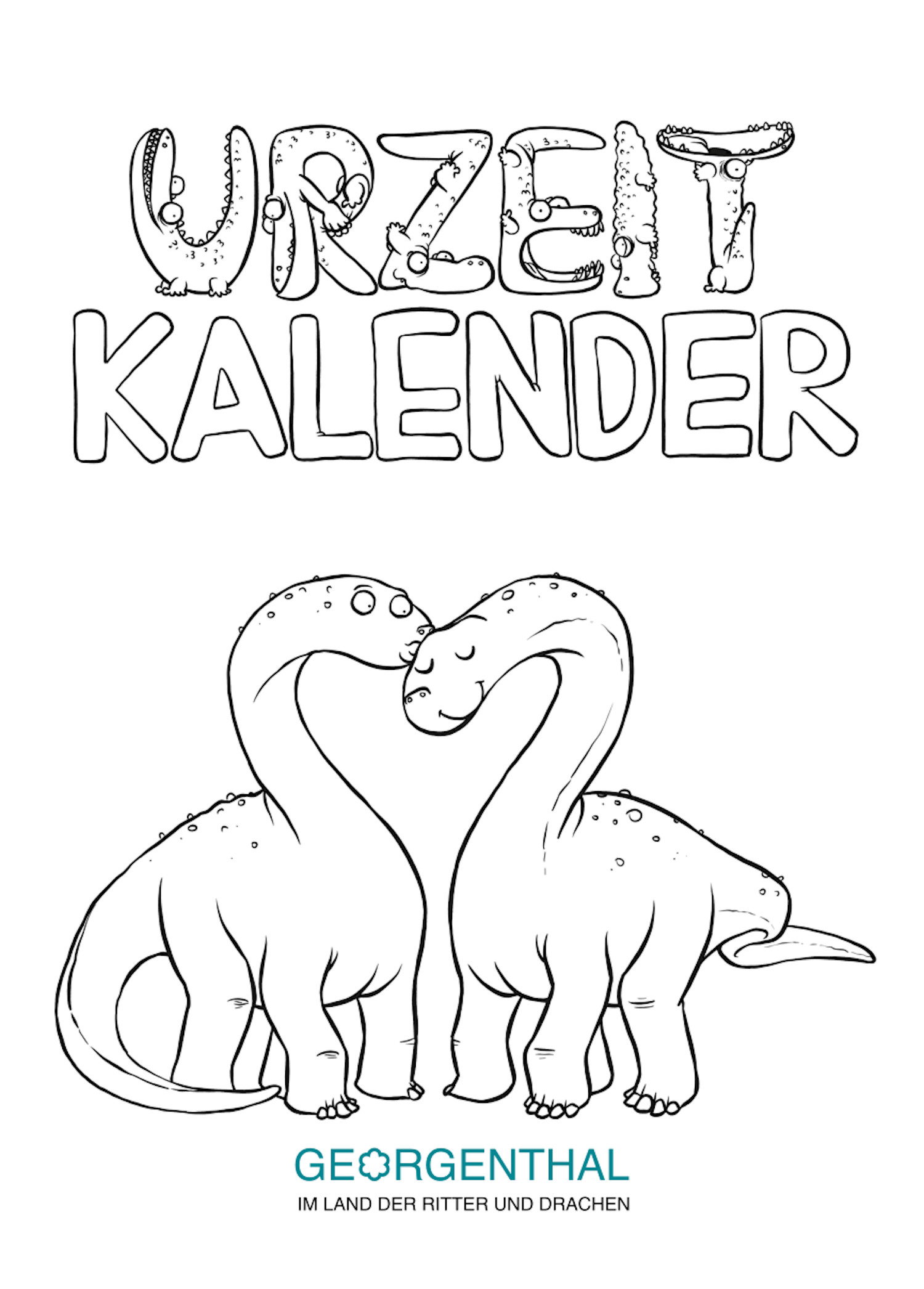 At the download section you can find bilingual (german-english) information panels and the english audio guide of the Saurian Discovery Trail. Check it out!